Do you like to see a girl wearing knee socks? Like with heels or tennis shoes? What part about it do you like? I think that seeing a hot little trans babe like Tiara in knee socks is something hot. Tiara is even one of those girls that will go out in public dressed like this. She really enjoys having men look at her. And to hear the whispers of women as they call her a slut. Simply because Tiara is a first class slut and will do anything for some cock.
Now this set was of Tiara walking around in the house with her socks on. For some reason her feet were cold and she put them on. Her little dress was adorable and her ass was peeking out and showing her little ass cheeks. Tiara loves to tease so she had this dress on with no panties. Then she kept sitting down and making sure everyone could see her cock and balls. Such a sweet little slut and so sexy.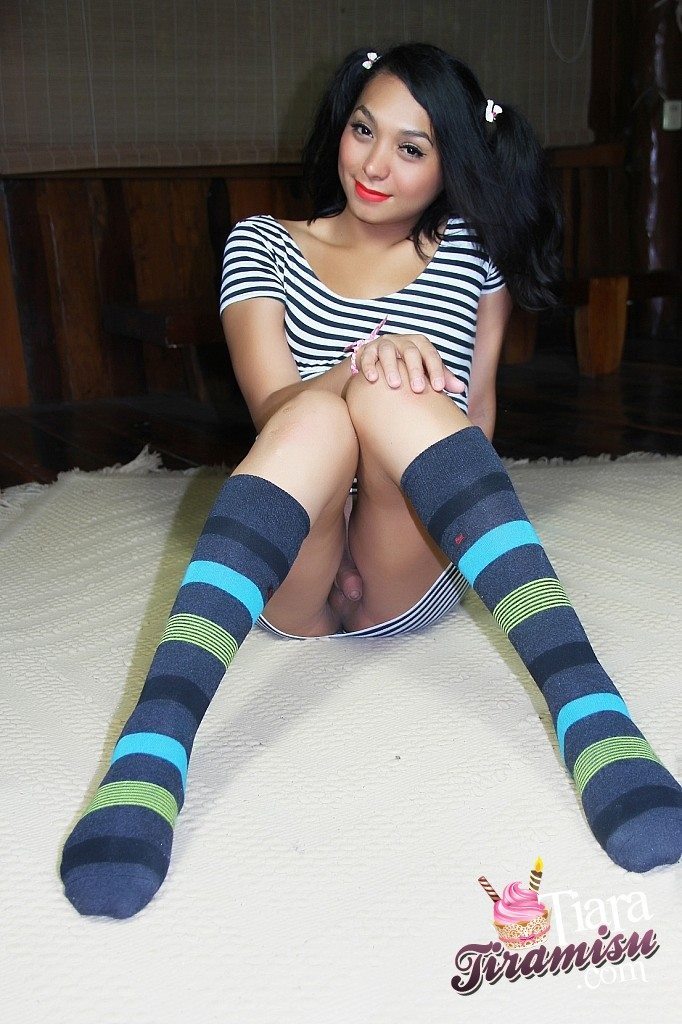 Now that you have seen a trans doll like Tiara in knee socks. What do you think? Want to see more of this adorable little thing? Click and see her right now in the members area of her website.