Want to check out a cute trans girl ass? Of course you do so I grabbed this photo for you. Now if you notice Tiara is standing outdoors on the balcony with a white shirt on and no pants or shorts. Not even panties. She also has her socks on. And if you ask me, that rail is in the perfect position to bend her over and stick your cock right into her tight trans girl ass.
Can you imagine walking up behind her. Caressing her ass with your hands. Leaning down and kissing her neck. Reaching around her with one hand and playing with her little tits and nipples through the cloth of her shirt. You would be able to hear her moan and start to get hot. Her body temperature would rise and her cock would get hard. And once her cock got hard. What would you want to do to her? Tell us all about these feelings you get when you see a photo like this and such a sweet trans girl ass.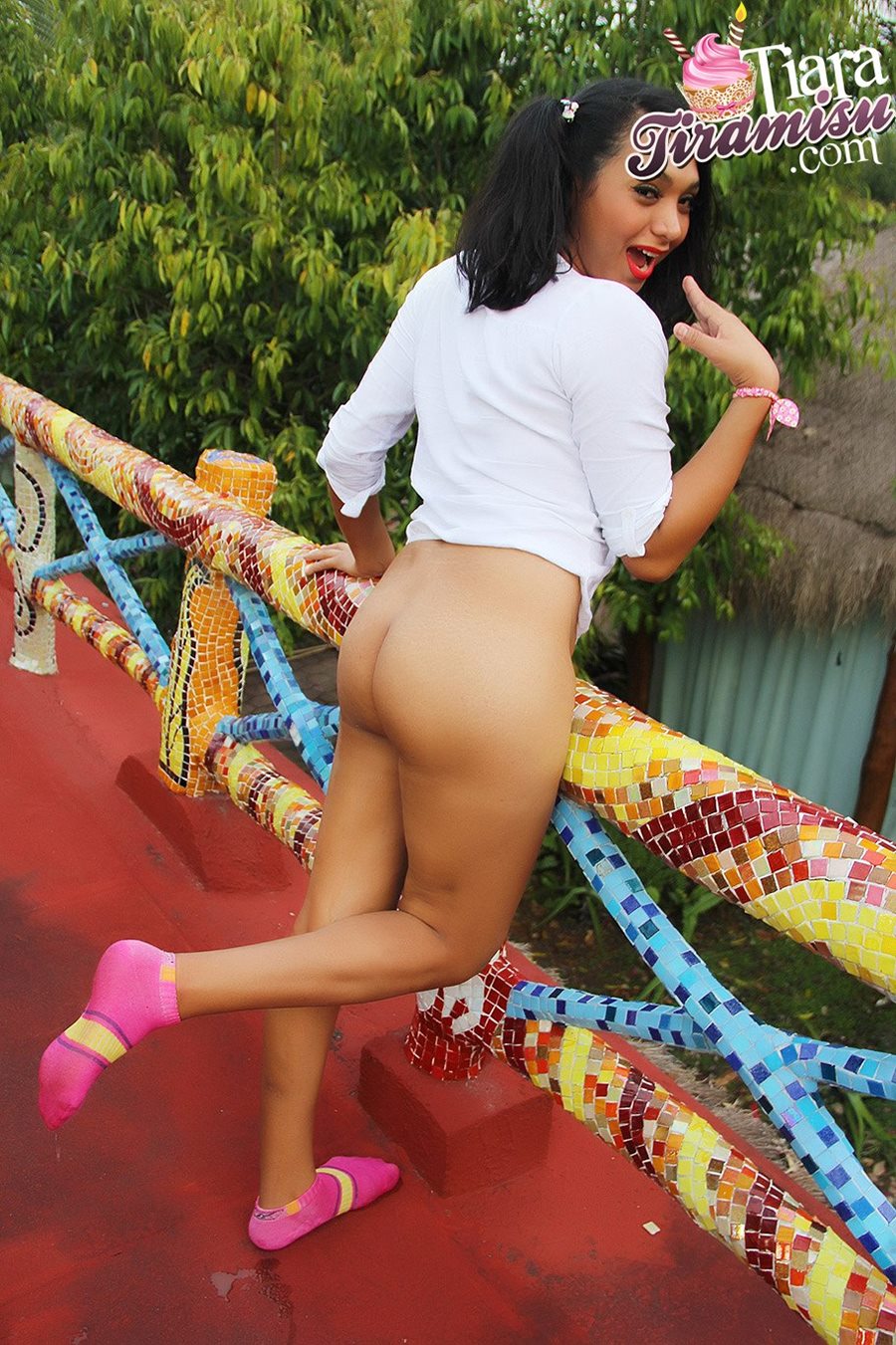 Do not miss out on Tiara. She is petite and horny as hell and always looking for some cock. So make sure and help her find her way and yours to a hot and hard orgasm together.
Click right now.