Hey guys. I was just looking at this photo and I wanted to talk about the wild things that some of us trans girls will do. Honestly as long as it improves the sex most of us are willing. Flashing our tits, or maybe even flashing our cocks when in public. Kind of like my No Panties Outdoors photo that you see below. This photo was taken on the balcony of a hotel in Mexico and I was honestly wearing No Panties Outdoors!!! My cock and balls were swinging in the breeze and it made me feel so free.
Walking not 4 meters below me were other guests. Only one guy looked up and saw me but his wife did not. Im happy for that because he came looking for me later. We shared a kiss and then he hammered my little tranny ass nice and hard.
Check out the photo and let me know what you think!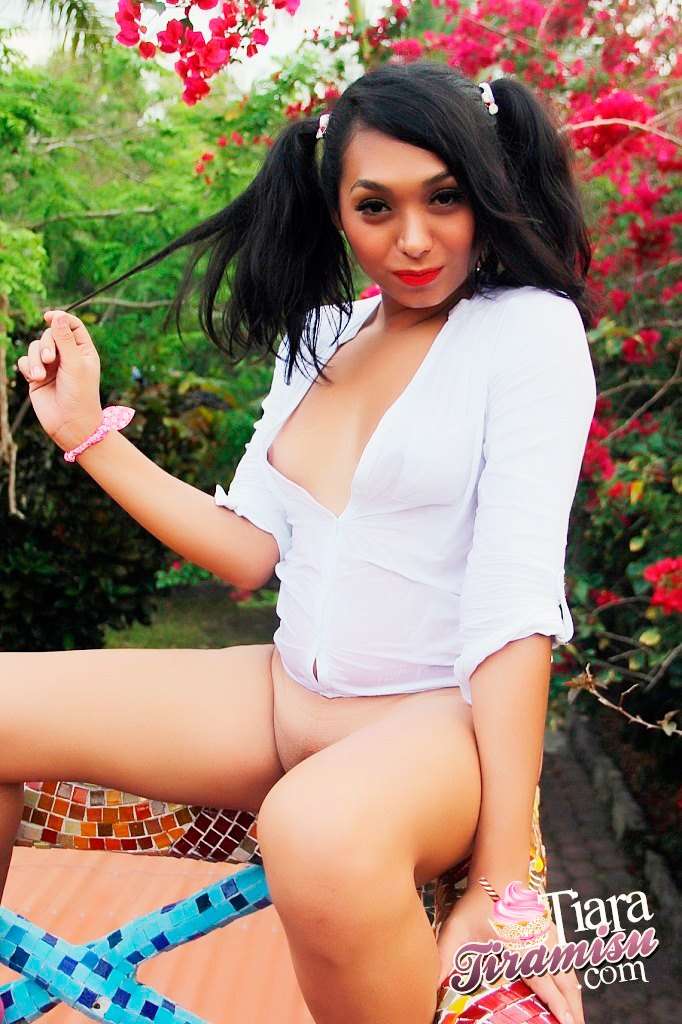 For those of you that are thinking that No panties outdoors is hot. Well so do I and I can not wait to do this again. In fact if your in town any time soon you can come and take the photos.
Lots and lots of love to you all.
XoXo Tiara.
NO cam feed showing?? Then Click right here. Your Browser is blocking it!