Naked in High heels. Now how sexy is that idea? A hot woman naked except for her high heels like in the photo of Tiara below. She was sitting naked with the heels on and we loved the look. So we had her get dressed and then shot this set, Naked in High Heels. Turned out to be a rather sexy shoot and even Tiara got her cock hard with it. She said it was a very different set and that she loved the idea of naked and heels.
So we enjoyed it as well and thought that you would also. Click on the image to see more of Tiara Naked.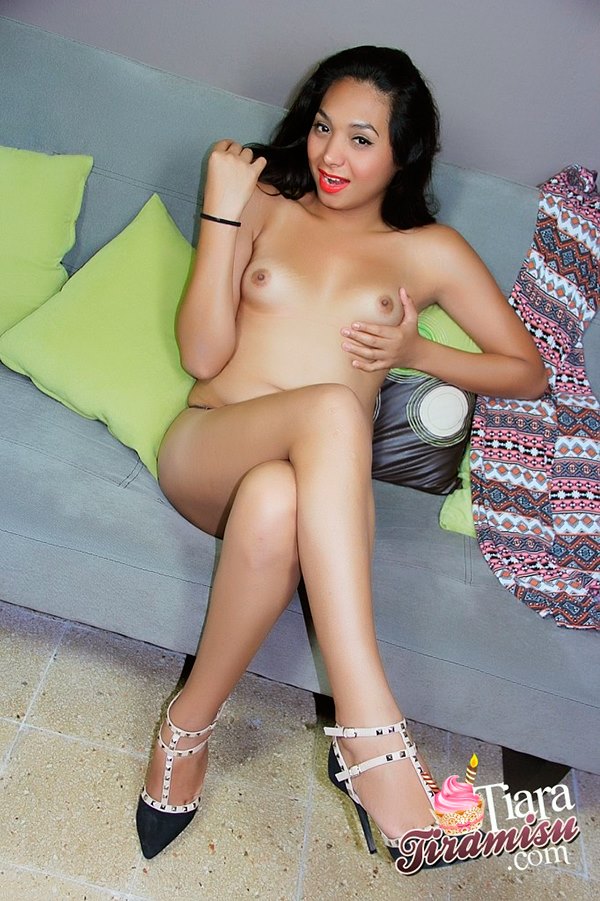 Its obvious to see that Tiara has a very nubile look. She also has a desire for cock that most men can not understand. If your hot for a teen trans babe that loves to fuck then Tiara is the girl for you. With small tits and also a bubble but she is the perfect little trans girl to ride your hard cock.
Do not miss out on seeing more of her photos and also her videos. Click right now!